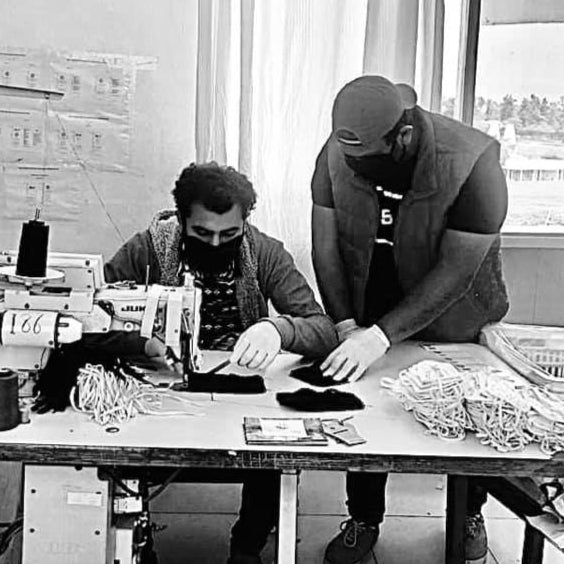 Get to Know Us
Sacer is a homegrown Egyptian advocacy brand that specializes in sustainable, ethical, Eco-conscious Streetwear. Our collections are up-cycled from pre-consumer waste and crafted from 100% GOTS certified Organic Egyptian cotton. Our fabrics are soft, breathable & light-weight with vibrant colors in a wide range of inclusive styles, while our supply chain is transparent & fully traceable from seed to closet. 
Sacer takes its mission beyond eco-conscious products by using our platforms in advocating for marginalized groups with a focus on mental health awareness and giving back to an array of relevant organizations.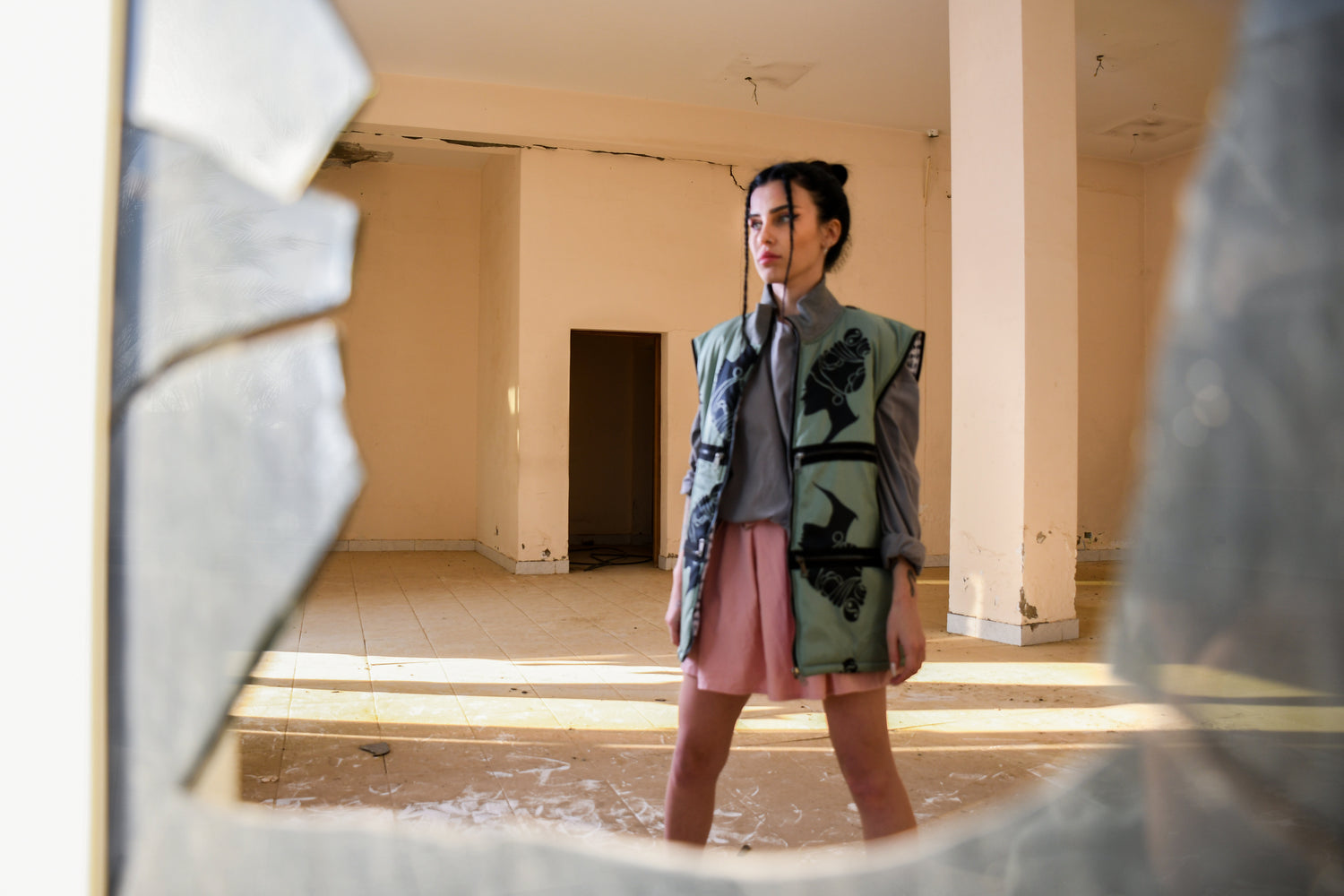 Thematic Collections
At Sacer we want our designs to breakdown barriers, reduce stigma, raise awareness, give a voice to the voiceless, and most of all start real honest conversations.
Our designers and artists aim to shock, and enlighten; shedding light on the challenges of so many out there. Each collection will be a fashionable catalyst for change and a chance for reflection and a genuine paradigm shift about social issues and the environment.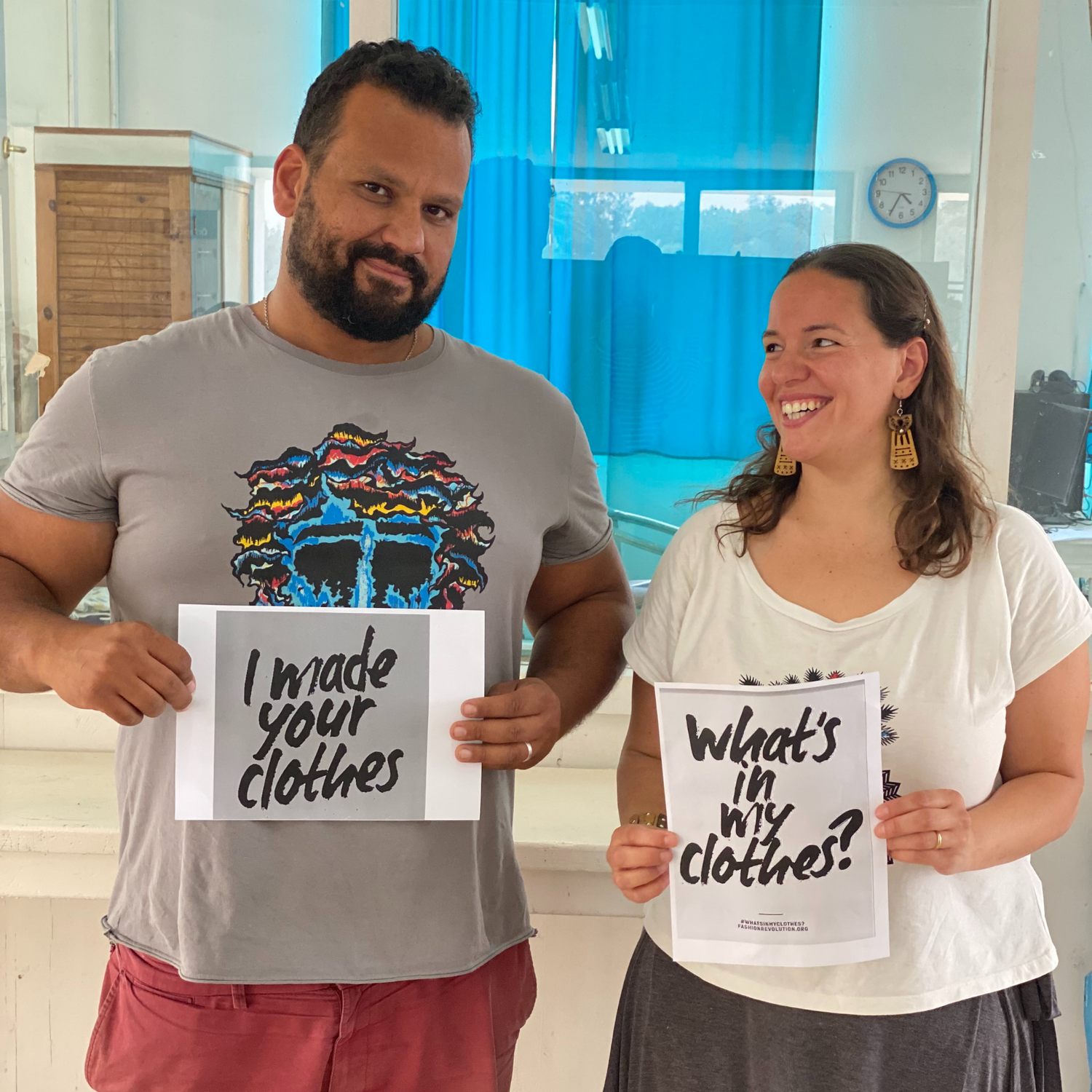 The Founders
The story of the brand began in 2005 when a medical student (Ali) had the dream of revolutionizing the fashion industry in Egypt. Fifteen years later and the brand is born.
Ali is a health economist, public health practitioner who later decided to join the United Nations where he worked for a variety of agencies in several countries tackling issues like human trafficking, migrant health, health policy, & Nutrition.
Along with his co-founder May, they launched Sacer (previously Scarabaeus Sacer); a brand with SDGs and social advocacy in its DNA.
May is a Psychologist with international experience in Switzerland and has worked in various psychiatric hospitals and clinics managing severe mental illnesses. She also has the garment and textile industry in her blood from her family business.
When Ali & May decided to start living more sustainably it was very difficult for them to find fashionable, eco-friendly, & affordable. They also wanted the clothes they wear to have meaning for them and to carry a message that could impact for good.
Together they decided to take their passion for social impact and human development and create this Egyptian eco-friendly brand. On top of it all, they are also married.
Q&A
1. What does Sacer mean?
Sacer is the Latin word for Sacred, pronounced, Sat-cher (ساتشر ).
The core of our existence & the essence of authenticity. An ode to ethereal humanity & soundness of mind.
2. How is Sacer closing the loop?
Our products are made from:
Pre-consumer waste
100% organic Egyptian cotton
Up-cycled materials
Zero waste
3. Why the organic kind?
We use 100% Organic Egyptian cotton to make our t-shirts. We source it locally for minimal CO2 emissions Uses way less water. Free of synthetic pesticides & fertilizers.
4. Who makes them?
Our products are made ethically & sustainably. All our employees are paid fairly & work comfortably in a safe environment. We track every aspect of our production from seed to closet. It's all traceable. See it with your own eyes.
5. How do we advocate?
We support the cause to resolve climate change & championing the health of our minds through our infotainment channels, awareness & sustainable practices.
6. How do we give-back?
Sacer works with like-minded entities and organizations working towards our vision for a wholesome community living on a flourishing planet.
7. Where can I grab a piece?
You can find us in Egypt at:

JOZEE
Osana Wellness
Center
Monkie
Nadine Chamaa
Designs
NYC:
The Canvas